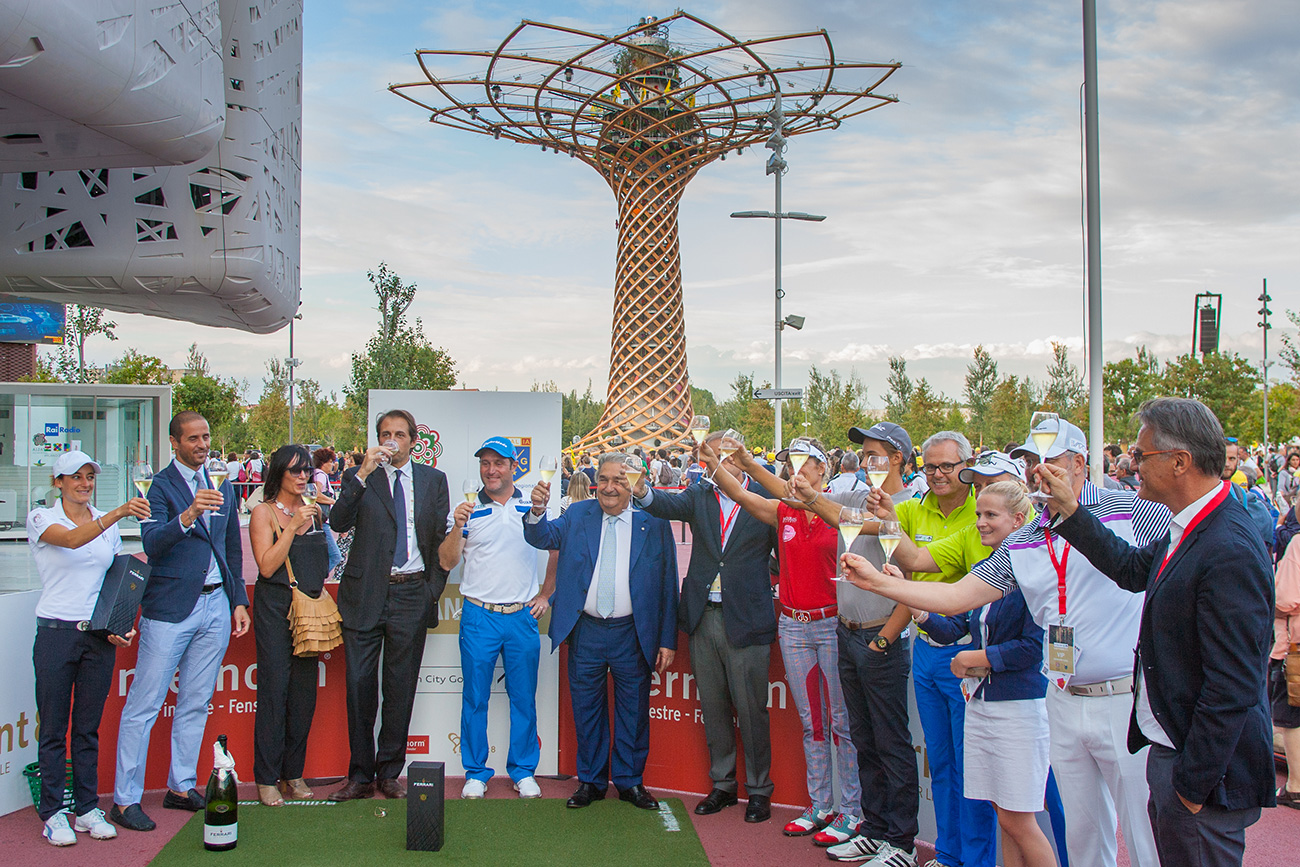 Uno spettacolare tee shot su un green sintetico di Brilliant8 per un colpo di avvicinamento "nearest to the pin", un'esibizione promossa da Federazione Italiana Golf in collaborazione con In City Golf: sarà questa la gustosa anteprima dei prossimi Open d'Italia che andrà in scena martedì 15 settembre (ore 17) negli spazi del Padiglione Italia di Milano Expo 2015, su un'area di gioco allestita in prossimità dell'Albero della Vita.
A lanciare palline bianche per questo spot inedito nel Padiglione Italia di Milano Expo 2015 saranno tre noti campioni italiani della disciplina: la triestina Giulia Sergas, la vicentina Margherita Rigon e il monzese Marco Crespi.
Toccherà a questi tre alfieri del golf italiano (giovedì Marco Crespi sarà al via dell' Open d'Italia) misurarsi sul green artificiale di In City Golf: 10 colpi (2 sequenze di
5 tentativi) per far giungere la pallina più vicina alla buca ("nearest to the pin") con un solo colpo, e per aggiudicarsi il "Trofeo Padiglione Italia Milano Expo 2015".
https://www.incitygolf.com/wp-content/uploads/2015/09/14In_City_Golf_Expo_2015.jpg
867
1300
Alice Giacomini
https://www.incitygolf.com/wp-content/uploads/2023/09/logo-homepage-neutro.png
Alice Giacomini
2015-09-14 17:07:52
2015-10-12 04:06:24
In City Golf va all'EXPO Milano 2015